APRC Final spots up for grabs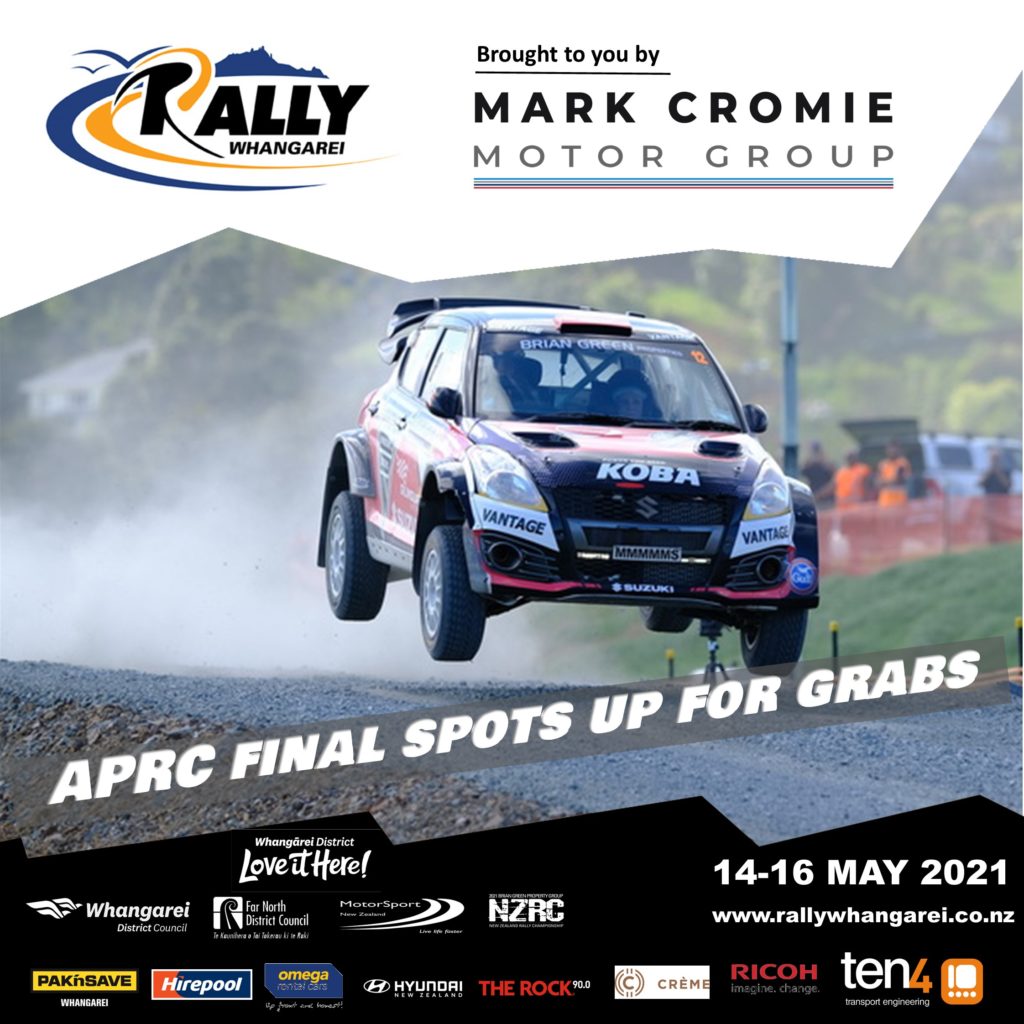 New Zealand's leading rally drivers will battle it out at the opening two rounds of the Brian Green Property Group New Zealand Rally Championship for three spots in the Asia Pacific Rally Championship final at Coffs Harbour.
Points will be on offer at both the Otago Rally and International Rally of Whangarei brought to you by Mark Cromie Motor Group with the top three points-scorers from the combined rounds eligible to go to the APRC final in November as well as $3,000 to go towards costs courtesy of the Asia Pacific Rally Championship Working Group.
"This is an excellent outcome for New Zealand competitors who are keen to compete for a spot in the Final in Coffs Harbour in November. We already have a large number of registrations so it is going to be a very competitive field," said Rally New Zealand's Willard Martin.
"The Otago Rally is pleased to be part of this initiative and we encourage kiwi competitors to register.
Opportunities to compete for a FIA title are rare in this part of the world and it would be great to see strong representation from New Zealand at the APRC final," said Rally Otago's Norm Oakley.
Drivers must fill out the intention to compete form below before Rally Otago to qualify for points at Rally Otago and Rally of Whangarei.
A total of 30 points will be on offer to the winner of each event with second place grabbing 24 points and third place 21. Points will be distributed all the way down to 14th (2 points) while anyone finishing the events in 15th place or lower will earn a single point.
MotorSport New Zealand will also be able to nominate two further drivers to compete at the APRC Final. Those drivers will also get the $3,000 to go towards costs.
Competitors wanting to register to qualify for the APRC final can do so here.