Ten4 confirmed as Ten4 Pohe Island Super Special Stage Sponsor in Whangarei!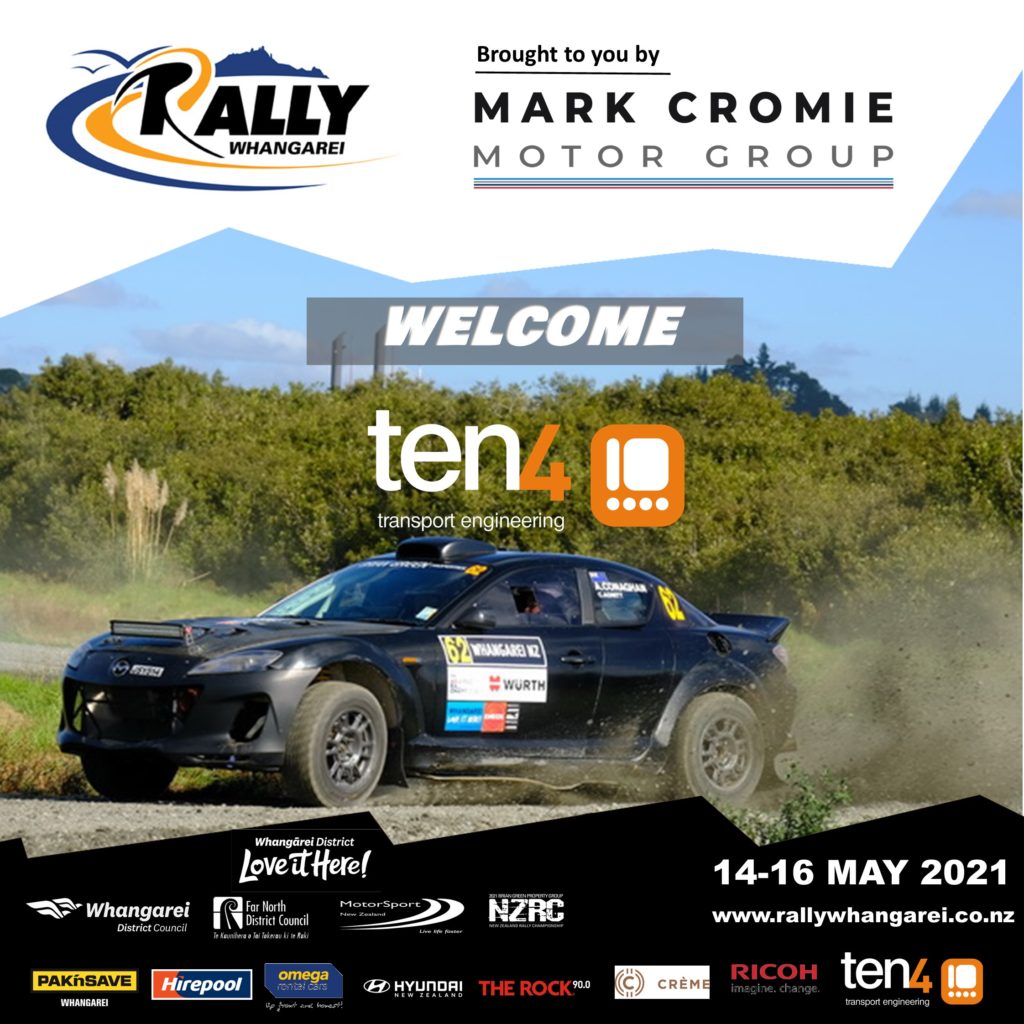 Paul and Vicki Christie of Ten4 Transport Engineering are delighted to be the new naming rights sponsor for the Ten4 Pohe Island Super Special Stage at this year's International Rally of Whangarei, in conjunction with Mark Cromie Motor Group.

Ten4 is Whangarei's largest and most established Transport Engineering specialist and has a reputation for excellence in both their engineering skills and their business practices. Winners of the Westpac 2017 Business Excellence Awards and recipients of top honours in the Engineering Road Transport New Zealand Awards in 2005, the Christies have always been big on "giving back to the local community" and are now aligning themselves with one of the city's premier sporting events.

The company manufactures, repairs and services all manner of vehicles including trucks, trailers, motorhomes, caravans, horse floats, tankers, carriers, transporters and "basically anything with wheels". Their crew are passionate about rallying and are looking forward to seeing Whangarei come alive during the International Rally of Whangarei, with thousands of rally enthusiasts set to converge on Pohe Island and the famous Te Matau a Pohe bridge to check out the best rally drivers in the country.

International Rally of Whangarei Chairman Willard Martin welcomed Ten4.
"It is fantastic to have an iconic Whangarei company like Ten4 support the International Rally of Whangarei," Martin said.

"The Ten4 Pohe Island Super Special Stage is one of the most recognisable and popular stages of rallying in New Zealand and we can't wait for the 2021 edition."

The International Rally of Whangarei brought to you by Mark Cromie Motor Group runs from Friday May 14-Sunday May 16 and encompasses stages north of the city (Saturday) and south on Sunday as well as the ceremonial opening and Ten4 Pohe Island Super Special Stage on Friday night.

Tickets can be purchased via https://www.eventfinda.co.nz/2021/international-rally-of-whangarei/whangarei-district.